So I'm heading into Riverside from Elysburg yesterday late afternoon and I see this thing parked across from Heeter's Drive-In. My brain says, what in the hell was that?!?! I crossed into Danville to get my errand finished but I was hustling because I had to circle back to see this thing up close. Luckily it was still there and the owner was just getting into his truck so I asked him about it and could I take some pics. He says he and a friend designed and built it, it's one of a kind. I said yes I'm sure it is one of a kind
I want to hear your theories on what you guys think he uses this contraption for.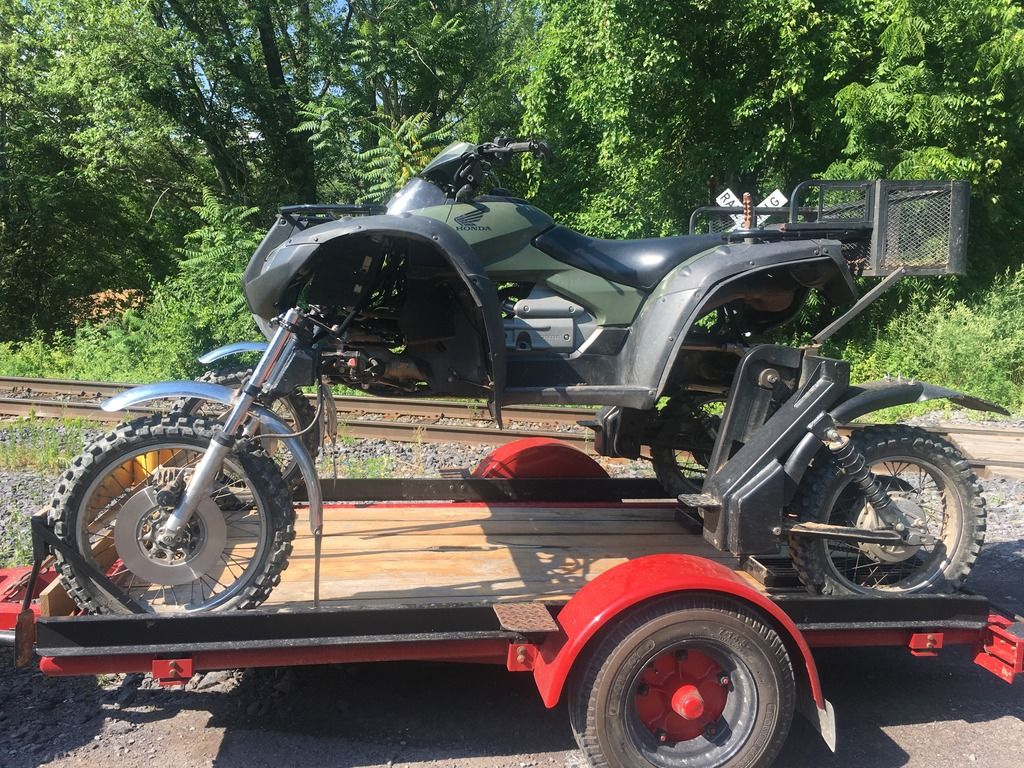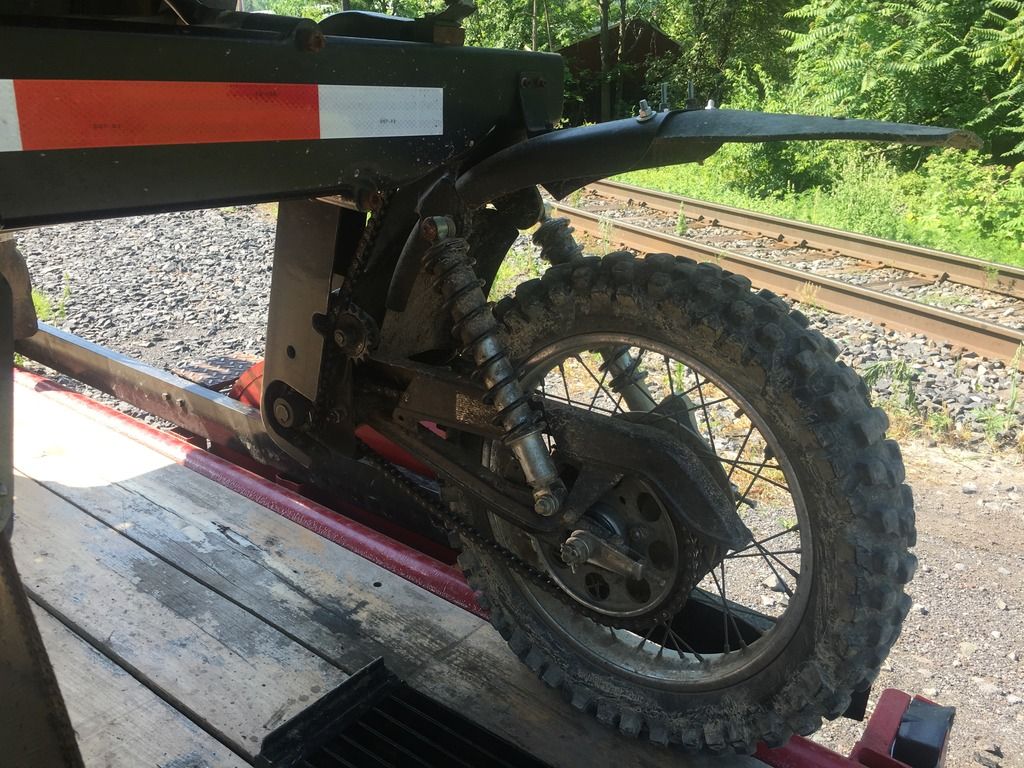 _________________
Jarrod
'06 CBR1000RR (street) FOR SALE
'01 RC51 #896 (track)
'01 RC51 #158 (street)
'06 Big Ruckus (battle scooter)
'08 Rincon
In track day club limbo #171
California Superbike School corner marshal @ NJMP
"...and it all adds up"